Ok, here is the picture Donna promised. I got my hair cut this evening, and went over to Phyllis' to have her take a picture but none turned out right. SO I came home, and took this one myself in the bathroom mirror. I look like I am doing contortions, because I am! I am trying to get enough of me in the lens to work, and not get the cat, who was walking back and forth in front of the mirror.
THis is actually a pretty fair assessment of me. Double chin, big boobs and all.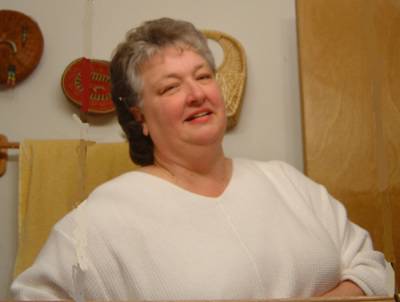 self portrait
I have already told Phyllis that to be prepared because I was going to get pictures of us both to post at CHristmas.
I am going to post the Family resemblance pictures tomorrow, so you can see why Phyllis and I think Leslie is our long-lost sister!! LOLOLOLOLOL
Have a good evening. Oh and you people on the OTHER side of this big round ball...Happy Friday!