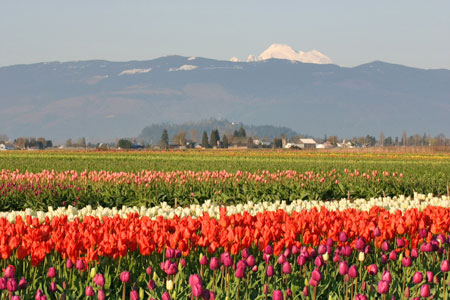 Every year in The Skagit Valley, they have field after field of Bulbs in flower. They have been planting these bulbs for years, and have a tulip festival every year. It is bigger than the one that is held in Holland, Mich every year. We just do not have the quaint dutch style houses here like they did there.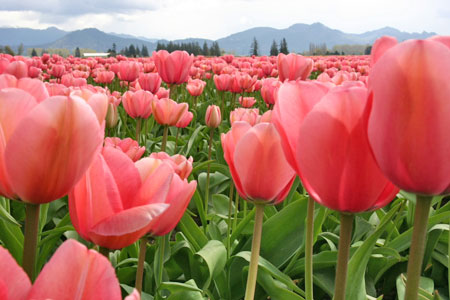 They open the fields for tourists, and trying to drive down these back country roads is nigh on to impossible becasue of all the traffic. The fields are gorgeous though.
This year due to the very warm and dry winter, the flowers are all in bloom NOW!!! and the festival does not start until next week. THe powers that be and the planners are going nuts trying to decide what to do. Big names have been scheduled for the main stage later in the month, and if the flowers are all gone, then the tourists will be too. (this is not a bad thing as far as I am concerned)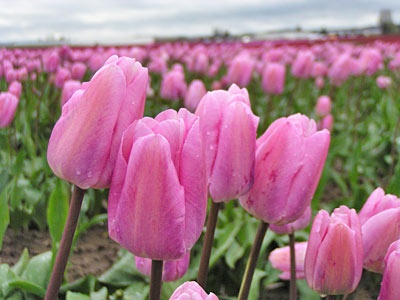 Today I grabbed my camera and Bob and Sadie and my walking stick and we headed out to the fields to beat the tourists and traffic that will be there starting next week. WRONG!!!!! They were there in force, and it was pouring rain! The fields were all slushy with mud, and parking was non-existant. We did get to drive slowly by all the color, but We could not get into the display gardens, at all.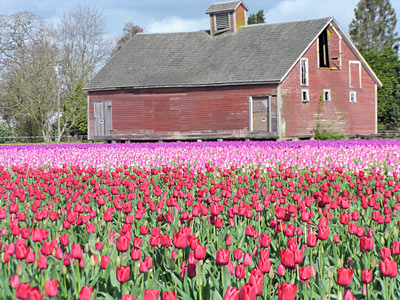 Every year I take pictures of the flowers, but this year you are going to have to settle for some from years past, and other people.
That is if I can get Hello to work...UPDATE!!! I cant get hello to work, so no pictures for awhile.. GRRRRRRR I hate not knowing technology!!! I need to get my FTP fixed!!!
Normally it is warmish and dry and the clouds in the sky give good texture to the backgrounds. Today it was just plain dark gray and wet!!!! It is worth the drive though. PRETTY!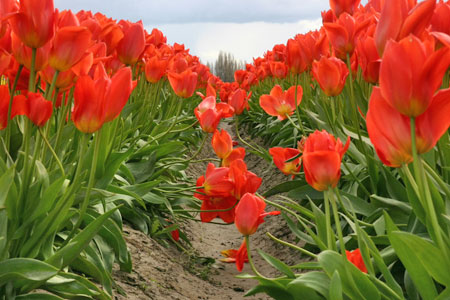 And I finally got Hello to work!! YAY!! I like Hello and bloggerbot because it puts the picture right into the blog, and you dont have to jump to another page to see the pictures.
It really is pretty in those fields. These were pictures from years past, and some I took right off the web site
Tulip Festival
Too bad we have to put up with all the people!!!
FOR THOSE WHO WANT TO KNOW!!--------------------------------------------
Phyllis is FINE she just is really busy, and has a lot of evening meetings for Island Transit that she needs to attend, and when she gets home, she is busy then heads for bed. She will be posting sporatically until she catches up. She is feeling SOOOOO much better, and has lots of things to catch up on, like splitting wood, plowing the fields, building the church, changing the engines in the buses,
(LOLOLOL GOT CHA!!)